BOOK YOUR APPOINTMENT NOW
PRICING
Semi-Permanent Makeup
Microblading or Powder Brows – £275
Non-refundable booking fee: £40
1st Treatment: £165
Touch-Up after 4 weeks: £70
Note: New clients with previous SPMU work from other artists will need to be assessed for color or shape corrections.
---
Classic Eyeliner – £225
Non-refundable booking fee: £35
1st Treatment: £190
---
Lip Blush – £325
Non-refundable booking fee: £50
1st Treatment: £175
Touch-Up after 6-8 weeks: £100
---
SALINE SPMU PIGMENT LIFTING
Botched Ink Saline Pigment Lifting – £75/session
*upto 3 Sessions Required
---
AFTER 12-MONTH TOUCH-UP (CLIENT ONLY)
Eyebrows – £150
Eyeliner – £125
Lip Blush – £175
Notes:
Eyebrow SPMU that is more than 12-months and has already faded will require a new set of treatments with 2 sessions.
Non-clients will need to be assessed for color or shape corrections which will need a new set of treatments with 2 sessions.
---
Advanced Facials
Gem Sheer Facial (Skin Exfoliation) – £60 (60 min)
Gem Diamond Facial (Anti-Aging) – £60 (60 min)
Gem Aqua Facial (Rejuvenation) – £60 (60 min)
Gem Clear Facial (Anti-Acne) – £60 (60 min)
---
Aesthetic  Skin Peel Facials
Crystal Glow Peel (to Lighten Discolorations) – £80 (40 min)
Clear Skin Peel (Anti-Acne) – £80 (40 min)
Age Reversal Peel (Anti-Aging) – £40 (60 min)
---
Aesthetic  Micro-Cocktails Facials
Dream Tone (Depigmentation) – £85 (60 min)
Forever Young (Anti-Aging) – £85 (60 min)
Scar Fader (Scar Smoothening) – £85 (60 min)
Angel Glow (Brightening) – £85 (60 min)
---
Plasma Fibroblast Skin Tightening
Hooded eyelids / £350
Undereye wrinkles & eyebags / £350
Around mouth wrinkles / £350
Forehead & No. 11 wrinkles / £350
Crow's feet wrinkles / £250
Eyebrow Lift / £250
Cheeks & Nasolabial folds / £450
Lower face & Jowl lift / £550
Full Neck Lift / £750
Nose Reshaping / £250
---
Other Treatments
Wart Removal – £75 (60 min)
*upto 50 flat warts or 1 hr only
Cosmetic Teeth Whitening – £89 (1 to 1.5 hr)
Artist's Note
Hi, my name is Gemma and I'm a certified microblading and semi-permanent makeup artist in the UK and the Philippines. I started in the industry in 2018 and have done more than a hundred pairs of eyebrows!
The best thing about my job is how I gave my clients a new level of confidence and convenience in their makeup routine.
I have experienced similar frustrations of going through the same journey of finding the best makeup products that can last the whole day! Because I have oily skin, makeup doesn't stay long which made me consider the semi-permanent makeup treatment.
Thankfully, today, the semi-permanent makeup industry has improved with new techniques such as microblading and powder brows. The treatment is more reliable, with stable true colours using improved equipment to create the most natural-looking makeup look.
Though SPMU is not everyone's cup of tea, I see it as a form of self-love and self-care.  It's freeing us from all the frustrations of drawing and constantly touching up our eyebrows, lips, and eyeliners. Semi-permanent makeup gives us peace of mind in trying to look our best every day, confidently knowing we have polished smudge-proof, sweat-proof and waterproof makeup.

Why Choose GEMMED Permanent Makeup


High Quality Pigment
I use EU and USA regulated permanent makeup pigment; mainly Permablend, Tina Davies and LI Pigment.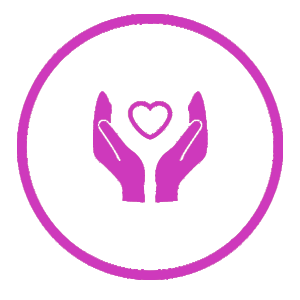 Safety
I am updated with all my infection control certificates every year and only use disposable products and items for each client.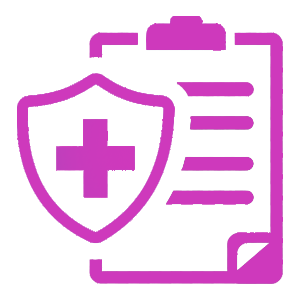 Certified & Insured
I am UK qualified, certified and insured for both microblading and permanent makeup treatments.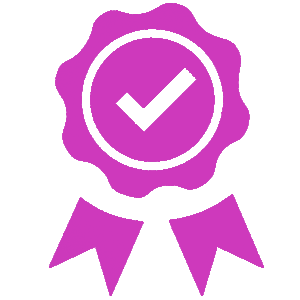 Quality work
My fees are based on my work quality and experience.
What is Semi-Permanent Makeup?
Semi-permanent makeup is a form of tattooing specifically for the face area to create art that resembles makeup, particularly on eyebrows, eyeliner, and lips. It helps to enhance the shape and colour of each feature using medical-grade pigments that can last up to 2 or more years. This is an alternative solution for smudge-free and waterproof makeup.
Semi-permanent makeup consists of treatments such as microblading or powder brows technique for eyebrows, classic eyeliner for eyelid makeup, and aquarelle lips or lip tint for lips area. It is also referred to as micro-pigmentation where the pigment is inserted into the upper layer of the skin using either handheld microblading pen or semi-permanent makeup machine.
Is SPMU the right treatment for me?
Semi-permanent makeup is a personal choice whether you have full eyebrows or no eyebrow hair at all. It is important that you have done your own research before booking an appointment.  Check out the reasons below why semi-permanent makeup could be the right treatment for you.
If you want to save time on drawing your eyebrows and eyeliner every day
If you want a more permanent solution for a smudge-free or waterproof eyebrow makeup
If you don't have the ability to shape or draw your own eyebrows or eyeliners
If you want to cover some visible gaps and sparse areas of your eyebrows
If you think your eyebrows need an improvement that cannot be resolve on regular threading or tinting
If you want to save yourself trips to the salon for regular shaping and tinting of your eyebrows
If you want to make your makeup looking more polished
If you have sensitive skin that is not allowing you to wear makeup all the time
If you have or  starting to have visual problems that limit you on applying your makeup properly
If you are an active person that is looking for a waterproof and sweat-proof makeup
If you have a medical condition that makes you lose eyebrow hair or had an accident that resulted in scarring or deformities on the skin area
If you want a more natural-looking less maintenance daily makeup
Is it similar to body tattoo?
Semi-permanent makeup fades faster than a body tattoo due to the size of pigment particles and the depth of implantation. Semi-permanent makeup usually has larger particles than the regular body tattoo ink which prevents them to be drawn deeper into the dermis. This makes the semi-permanent makeup sits on the upper layer of the skin which eventually fades over time. Body tattoo on the other hand is applied deeper into the skin using smaller ink particles that become more part of the skin. We have a different skin structure on our face than our body, the reason why we use different type of pigment than the body tattoo.
How to book an appointment?
What pigment do you use for Semi-Permanent Makeup?
I use high-quality medical-grade pigments like Li and Tina Davies brands which are all EU and USA regulated pigments for semi-permanent makeup.
What is the difference between microblading and powder brows?
Microblading is a technique where it mimics the natural eyebrow hair by creating hair strokes using a disposable handheld pen and a blade. It creates natural-looking hair strokes that blend with the rest of the eyebrow hair.
Powder brows technique uses a disposable needle and a semi-permanent makeup machine similar to a body tattoo machine. The goal is to create a natural soft looking powdery makeup finish by filling the eyebrow shape using pixelation and shading techniques. This technique suits better with oily skin as it can last longer than microblading.
How long the SPMU last?
Eyebrow SPMU usually lasts from 18 to 24 months while the eyeliner and lip blush (Aquarelle Lips) usually last longer, from 2 to 5 years. Eyebrow has different skin than eyelid and lips by having pores, oil glands, and hair follicles, which produces oil that contributes to fading. If you have oily skin, SPMU is expected to last sooner. It is advisable for oily skin to opt for powder brows as they last longer than microblading.
Do I need a yearly touch up to maintain it?
It is advisable to get your first annual touch-up after your initial treatment. The pigment fades and shrinks after a few months as the skin continues to heal. It is the best time to re-assess and adjust the shape on a fully healed SPMU. After 12 months, we can also see how the colour fades on your skin, which can be boosted by adding new pigment. The first annual touch up helps in extending the shape and colour of the SPMU, which will allow you to skip the following year and give your skin a rest from the treatment.
However, as long as the shape is still useful with your makeup routine, it is still your choice to come back for a touch-up or skip it.
Are they going to fade?
Yes, semi-permanent makeup fades over time as it only sits on the upper layer of the skin, unlike the body tattoo. The first week after the treatment will appear darker as the skin is still open and swollen. Once the skin renewed itself, the dead layers of the skin will naturally be peeled off revealing the new skin with 40-60% pigment retention. It is important that you come back for a touch up to add more pigment to the faded areas.
Are they going to get thinner?
Yes, the semi-permanent makeup usually gets thinner over time. During the first few weeks, the skin is going through the healing process including the initial swelling of the skin that makes the SPMU appears thicker and wider. When the skin is fully healed, the pigment usually shrinks and becomes thinner. The skin heals after 4 weeks but continues its healing process over the following months. The thickness of the SPMU will be different from 4 weeks to 12 months, which then becomes thinner. It is important not to panic during the healing period and let your skin heal properly.
Does the color change overtime?
Yes, the colour changes over time which is part of the fading process. Our immune system breaks the pigment particles down leaving the skin with a new colour different from your initial treatment. The fading process is inevitable in semi-permanent makeup as the pigment is designed to fade and to be broken down by our immune system. However, we have now newly developed and high-quality pigments which are more stable in colours than in the previous years. It is also important to take care of your SPMU to keep the colour longer like avoiding the sun and applying skin-renewing creams to the treated areas.
Is the SPMU treatment painful?
The treatment has minimal to zero pain depending on the client's pain tolerance. I use 2 types of numbing cream, the pre-numbing cream which is applied before the treatment followed by the open-wound numbing cream. These help to lessen the discomfort of the client during the treatment. The pain is tolerable and would be similar to eyebrow hair plucking and scratching on the skin. You will feel some tenderness towards the end but will subside after the treatment.
Is SPMU a safe treatment?
The whole treatment is safe as I use disposable needles and new PPEs for each client. All items and furniture that were used in the treatment room are disinfected after each client. I have an updated certification of Infection Control for tattooing.
What are the contraindications of the SPMU treatment?
Semi-permanent makeup is NOT recommended for any clients who are or have:
Covid19 viral infection or have been isolating with a family member who has the infection
Blood born pathogens such as AIDS, HIV, Hepatitis, etc.
Dermatological disorder such as Shingles, Rosacea, Eczema and Psoriasis, Seborrheic dermatitis
Raised scars such as keloid and hypertrophic scars, or likely to have one – please check all the scars in your body
Medical conditions: Auto-immune disease, insulin-dependent diabetics, seizures epilepsy
Pregnant or Nursing
Allergic to anaesthetic (Lidocaine)
Botox in the past 2-3 weeks
A Pacemaker or major heart problems
Organ transplant
Anxiety / bipolar disorder
Are you SPMU certified and insured?
Yes I am certified in 2 countries, in the UK and in the Philippines. I am also insured in the UK.
How long does the treatment take?
The treatment can take from 2.5 to 3 hours. It would be an hour for shaping and numbing of the skin and another 1.5 hours for the actual tattooing. I usually add extra minutes towards the end for any adjustments and post-treatment advice.